Entrevista com Steve Beckow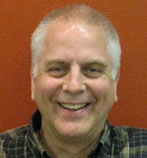 Neste site, prestamos atenção com regularidade aos artigos escritos por Steve Beckow no seu site
The 2012 Scenario
. Steve escreve os artigos com uma rapidez espantosa e são muito bem documentados, o que cada leitor pode investigar através da lista de referências que Steve coloca sempre no fim dos artigos. É um verdadeiro e corajoso trabalhador da Luz e consideramo-lo um amigo.
Recentemente, Maarten Horst entrevistou-o no seu programa
BBS Radio show
. Infelizmente, as entrevistas áudio estão arquivadas na BBS e são acedias apenas, mediante um sistema de pagamento. Deste modo, à semelhança do que fizemos da entrevista de Maarten com
Mike Quinsey
, fizemos uma transcrição, que podeis ler a seguir.
Agradecemos a Puk, a transcrição desta entrevista.
ET-First Contact Radio, Abril 25, 2011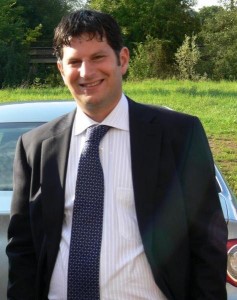 Maarten Horst
Maarten Horst:
Bem vindo ao ET First Contact Radio!
Geoffrey West:
E o ET First ContactRadio dá as boas vindas ao programa de hoje com Steve Beckow. Steve mora actualmente na cidade de Vancouver, British Columbia, no Canadá. É Historiador e Sociólogo, por formação académica e por profissão, também é autor de livros de espiritualidade, de vida após a morte e de Primeiro Contacto. Actualmente, Steve dedica muito do seu tempo ao seu site e projecto "The 2012 Scenario" cujo endereço electrónico é
www.stevebeckow.com
.
Estão a escutar o ET First Contact Radio na BBS Radio, e algures numa auto estrada, na Alemanha, está o nosso entrevistador que é Maarten Horst
Maarten:
Sim, olá, Steve. Sou o Maarten.
Steve:
Olá Maarten.
Obrigado, Geoff, pela introdução.Olá a todos.
Maarten
: Excelente apresentação, Geoffrey.Já tivemos algumas vezes Geoffrey em programas anteriores, penso que três vezes, não é Geoffrey?
Maarten
: Este é o ET First Contact Radio na BBS Station One, e vou fazer algumas perguntas a Steve Beckow do "The 2012 Scenario".Se quiseres, Geoffrey, também podes fazer algumas perguntas e vou anunciar um número de telefone, se as pessoas quiserem fazer perguntas podem telefonar e o número nos Estados Unidos e no Canadá é o 888-8159756.Se estiver a falar de outra parte do mundo, é o 001-888-8159756. Então, seja bem vindo, Steve!
Steve
: Obrigado, Maarten, e quero referir que o Geoff vai ter o seu próprio programa na rádio, não é verdade?
Maarten
: Oh, magnífico! Parabéns, Geoffrey.
Geoff
: Bem, parece que sim. Mas agradeço muito por ter mencionado isso, Sim, procuro ajudar as pessoas a ligar-se com os acontecimentos que estão a ocorrer. Mas vamos ficar por aqui!
Steve: Bem, Maarten também está hoje na Alemanha, não é certo? Que está a fazer aí?
Maarten
: Neste momento, num carro pequenito. Penso que nos Estados Unidos se designa por Mitsubishi Mirage, e hoje já andamos cerca de 200 km, o meu amigo Sybrenjo e eu. Talvez Sybrenjo queira dizer um olá aos ouvintes. Ele é um bom amigo e está também muito por dentro do material do "The 2012 Scenario". Olá, Sybrenjo!
Sybrenjo
: Bem, muito obrigado.
Maarten
: Bem, estamos ambos muito bem e muito entusiasmados por estar aqui no meio do nada. Não sabemos onde estamos, mas temos um sistema de navegação (GPS), e temos uma ligação à internet, que encontramos algures, e estamos muito felizes por ter Steve Beckow connosco.
Por isso, Steve, a primeira pergunta: primeiro de tudo, como é que se interessou por extraterrestres e canalizações tais como as de SaLuSa, Sheldan Nidle e Mira, do Conselho Superior dos Plêiadianos, e tantos outros?
Steve
: Bem, penso que tenho tido interesse nesses assuntos durante a maior parte da minha vida. Mas durante muito tempo o interesse esteve latente, até que cerca de 2007, quando um amigo meu, Len Statov, aqui de Vancouver, referiu o cenário de 2012. E não estive ciente disso até então, mas como foi dito, noto isso quando olho para trás durante todos estes anos em que estudei espiritualidade, como Geoff mencionou, e a vida após a morte e outros assuntos, tudo isso leva até esse assunto. Foram todos muito úteis para o estudo do próprio "The 2012 Scenario."
Por isso, logo que Len me referiu o que sabia que estava a acontecer, fiz o que faço muitas vezes, que é abrir uma página Web e começar a estudar o assunto e ver por mim mesmo o que estava a acontecer. Essa página Web foi o
"First Contact" (
http://www.angelfire.com/space2/light11/fc/fc-index1.html
)
e é diferente do "The 2012 Scenario." Mas foi como tudo começou, e fiquei muito emocionado com tudo o que vi, que é o que Geoff conhece, o que você sabe, e o que provavelmente muitos ouvintes também sabem.
Maarten
: Sim, penso que sim. E, tem a sensação, ou tem a noção ou a ideia, com todo o seu conhecimento – penso que tem um conhecimento muito vasto sobre todo o cenário – que as aterragens irão acontecer antes do fim deste ano?
Steve
: Oh, sim. É interessante que ainda hoje falei com duas pessoas sobre isso. Antes de falar mais sobre isso, deixe-me dizer que é muito difícil falar sobre este assunto, porque penso que todos estão à espera do início do 'acontecimento principal', por assim dizer, mas quando falamos de datas e elas não acontecem, as pessoas ficam desapontadas, desiludidas. Isto é, diria que é um acontecimento global, mas é mais do que um acontecimento global. A Ascensão actual, ou a mudança planetária que irá acontecer, provavelmente na última parte do ano de 2012, é um acontecimento cósmico. É um acontecimento universal.
Geoff
: Um acontecimento de proporções galácticas.
Maarten
: Sim. O processo da ascensão que foi previsto há 26,000 anos, de acordo com os Maias e também de acordo com muitos canais como SaLuSa, e agora estamos a chegar ao fim do ciclo. Pode sentir isso? Pode notar isso na sua vida pessoal, Steve?
Steve
: Oh, sim, tenho notado isso, e Geoff provavelmente podia dizer o mesmo, tenho seguido isso no meu processo interno e estou a crescer, a expandir, sentindo mais amor a cada dia. Por isso, posso ver como a energia a ser irradiada para este planeta é … [Neste ponto, perdeu-se o contacto radiofónico com Maarten, na Alemanha.]
Técnico da BBS Radio
: A todos que estão a escutar esta emissão, como podeis ver claramente, temos um pequeno problema de ligação, mas continuem a escutar.
Geoff
: Este é o nosso Técnico principal da produção, Doug, a trabalhar diligentemente para nos tornar a ligar às energias da vida.
Doug
: Bem, iremos estar ligados com eles dentro de instantes.
Geoff
: Estão a ouvir ET First Contact Radio na BBS, estamos a restabelecer contacto com Maarten, a circular numa auto estrada, na Alemanha. Por isso, hoje estamos a entrevistar Steve Beckow. Logo que sejamos bem sucedidos no contacto, sentir-nos-emos felizes de vos dar alguma informação sobre esta viagem.
Steve:
Não sei em que ponto estávamos, Geoff, penso que perdemos Maarten. É verdade?
Geoff:
Parece que, de momento, sim, portanto tentaremos restabelecer a ligação, dentro de momentos. Mas penso que estava no momento de dizer o que sentia e que percebia, sobre o que está a acontecer, nesta época.
Steve
: Penso que a melhor maneira de descrever isso, se puder imaginar um balão que está vazio e que depois está, lentamente, a ser cheio de ar. É a maneira que me sinto com o passar dos meses, e cada vez mais energia está a ser irradiada para o planeta. De acordo com as fontes galácticas e a Hierarquia Espiritual, o plano destina-se a elevar a energia lentamente, para que as pessoas não fiquem chocadas ou stressadas.
Então é um processo gradual. No sentido de quando se ergue a energia da maneira como está a acontecer agora, isso também é problemático e isso expõe o lado problemático das nossas personalidades.
Expõe os lugares onde apresentamos resistências ou separação, e assim vemos uma série de coisas a ocorrer nas pessoas à nossa volta, e a maior parte delas não sabe o que o que está a acontecer. Por isso, este processo também tem de ser gerido.
Então, outro processo que tem de ser gerido é que os controladores do planeta, e muitos dos ouvintes de Maarten, que, provavelmente não sabem muito sobre o controlo ao qual o planeta tem estado sujeito desde há milénios. No entanto, os controladores do planeta, - nós conhecemo-los - a elite, o complexo militar e industrial, o estado secreto, ou seja o que for que queira pensar deles, também estão a resistir.
E assim, este processo também tem de ser gerido, esta resistência dos controladores. Por isso, há muita coisa a acontecer. E não é muito fácil falar de acontecimentos como a Divulgação ou o Primeiro Contacto irão acontecer, porque a equipa galáctica que está a tratar disso, está a gerir muitas variáveis e muitas situações importantes.
Estamos ligados à Alemanha, a Los Angeles, à Costa Rica, a Vancouver, quero dizer que é realmente espantoso quando pensamos nisto.
Geoff
:
Se ao menos os nossos líderes mundiais tirassem partido dessa espécie de tecnologia para ajudar a melhorar o sistema de governo em todo o mundo e dentro dos respectivos países.
Steve
: Sim, é claro que isso irá acontecer dentro em breve.
Geoff
: E é espantoso que as cimeiras do G20 e do G8 que aconteceram no Canada, no ano passado, podiam-na ter usado, esta tecnologia podia ter sido usada em vez de usar todos os dólares de pagamentos de impostos. Msa isso é um assunto diferente, não iremos abordá-lo, agora.
Steve
: Certo. Penso que a melhor coisa a fazer, se quisermos explorar alguns tópicos, é dizer exactamente aos ouvinte o que vai acontecer, o que podem esperar nas próximas semanas, ou nos próximos meses. Podemos fazer isso?
Geoff
:
Claro. Demoro um segundo a lembrar aos ouvintes que cada alma é um caso único mas igualmente belo, e que a informação diferente irá ressoar com os diferentes ouvintes, a cada momento. Por isso, enquanto ouvis o que é partilhado, abraçai esse conhecimento, digeri-o e vejam como se sentem com ele.
Isso ressoa convosco? Sentis como isso faça parte de vós, bem, eu uso a palavra verdade. Disseram-me para focar algo ligeiramente diferente, que vou considerar agora. Sabeis que todos temos uma mensagem que faz parte de nós. Por isso, seja o que for que sintam que é a vossa mensagem, nesta ocasião, sigam o que sentem.
Continue, por favor, Steve.
Steve
: Está certo, Geoff. Bem, penso que a primeira coisa a compreender que o que está a agir, neste momento, é um plano divino. É uma parte da arquitectura divina do Universo. Gostaria de

…. Desculpe, perdoe, gostaria de mencionar o pano de fundo disto.
Na realidade, há um propósito na vida. Há realmente uma razão para tudo o que está a acontecer à nossa volta. E o propósito da vida é para o próprio Divino experimentar. O Divino não tem forma, e não pode experimentar por si mesmo. Se você for a única coisa dentro de um quarto, sem um espelho, ou luz ou outras pessoas, você não pode ter bem a experiência de si próprio, por isso o Divino criou a vida – ou seja, criou-nos – e deu-nos a tarefa de compreendermos a nossa verdadeira identidade, que é ser o Divino. Cada vez que uma forma de vida se compreende a si mesma, Deus encontra Deus. Deste modo, isso é o pano de fundo de tudo o que está a acontecer, não importa o que esteja a acontecer exactamente agora.
Por isso, estamos, todos estamos, envolvidos numa jornada de Deus para Deus. E neste ponto da jornada, estamos quase a deixar o mundo da dualidade e a entrar no mundo da unidade. Mas isso é apenas uma fase da jornada. Há inúmeras fases depois desta.
E estamos a ser ajudados, quer pela nossa Hierarquia Espiritual, e sei que muitos ouvintes não aceitam a realidade da vida fora do corpo, mas é uma característica da vida. Há uma Hierarquia Espiritual, indivíduos que são responsáveis pela evolução do planeta Terra. Convidaram as civilizações extraterrestres que vêm das dimensões mais altas, algumas delas, para serem os nossos mentores, a fim de nos ajudar a restaurar a Terra, a espalhar a abundância para que as pessoas não estejam focadas na sobrevivência, e depois a preparar para a Ascensão, o que é geralmente compreendido chegar ao mesmo tempo que, ou antes, de 21 de Dezembro de 2012.
Houve muitas provas de Ascensão na nossa História, posso pensar em algumas da Cristandade, do Judaísmo, do Hinduísmo, por outras palavras, dos livros sagrados dessas religiões, mas nesta ocasião vamos mudar como um planeta.
Alguns escolherão não ir connosco, e isso está bem. Não há julgamento agarrado a isto. Então, esse é o objectivo do plano, que a Ascensão aconteça em 21 de Dezembro de 2012 ou algum tempo antes. E o plano tem outros passos/etapas antes disso. O primeiro passo que todos nós esperamos é a Divulgação da existência de civilizações extraterrestres. Esse é o primeiro grande passo.
Mas há também um grande passo que o acompanha, que é a introdução ao programa de abundância planetária conhecido como NESARA (A Lei da Economia Nacional e da Reforma Social, uma lei do Congresso Americano que ainda não foi proclamada), e que as pessoas que vêm o
Zeitgeist Addendum
irão conhecer como "economia da sabedoria." SaLuSa, o porta-voz da Federação Galáctica, chama-lhe o "programa da Abundância". Mas uma quantidade de pessoas conhecem melhor como NESARA.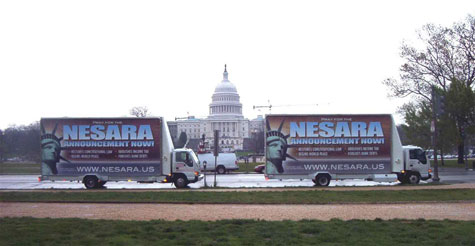 O programa da abundância é elaborado para tirar a escassez da vida das pessoas, para que possam ter o espaço e a capacidade emocional para se preparar para a Ascensão. Por isso, espero que a NESARA e a Divulgação aconteçam aproximadamente ao mesmo tempo. Não faço ideia de quando isso irá acontecer, e se tivesse, não dizia, porque fazer isso seria convidar os controladores do planeta a criar um terramoto ou um vulcão para entrar em erupção nesse dia. Por isso, segundo a minha estimativa, não é sensato falar sobre a data da Divulgação.
A Divulgação será um acontecimento no qual alguns líderes dos governos do mundo apresentam membros das civilizações Galácticas que estão aqui e, provavelmente, também apresentarão membros da Hierarquia Espiritual. Depois disso, irão surgir dois acontecimentos. Um: O primeiro Contacto, que é a aterragem em massa dos Galácticos e a sua entrada no nosso mundo. Mais ainda, irá acontecer o regresso dos Mestres, de modo que os Grandes Mestres das religiões e filosofias de todo o mundo – pessoas como Buda, Jesus, Maomé, talvez Krishna e Ramakrishna – essas figuras altamente respeitadas e muito conhecidas, irão chegar a fim de tomar parte na nossa preparação para a Ascensão.
A seguir a isso, irá processar-se a restauração da Terra, que é vulgarmente designada por "Terra Forming." Toda a radioactividade que ainda permanece – muita já foi removida pelos Galácticos – toda a radioactividade irá ser removida, a poluição que ainda resta no Golfo do México também irá ser limpa e a Terra, em geral, irá ser restaurada muito rapidamente. Ser-nos-á difícil acreditar como foi cumprida tão rapidamente. Deste modo, estes são alguns dos acontecimentos principais do plano.
E isto é um plano divino. Não pode falhar porque foi decretado por Deus. Mas, há factores tais como a Lei do Livre Arbítrio, que diz que os Galácticos não podem intervir com o livre arbítrio de pessoas como os controladores planetários, por isso, infelizmente os Galácticos tiveram de permitir algum livre arbítrio, nestes últimos dias, para fazer algumas coisas muito perturbadoras.
Uma evidência da energia a erguer o nosso planeta é o que está a acontecer no mundo Árabe. São a primeira região do mundo a exigir aos ditadores o regresso da sua liberdade. Está a demorar um pouco, mas está visivelmente ligada ao sucesso. E penso que iremos ver lugares como Myanmar e noutras áreas do mundo onde a liberdade não está presente, que irão tornar a ganhar essa liberdade. Por isso, isto é uma espécie de esboço pequeno do que está para vir.
Geoff, quer acrescentar algo a isto, porque certamente ….
Geoff
: Bem, estava precisamente a pensar em fazer o papel de advogado do Diabo, por um momento. Pode haver algumas pessoas que estejam a ouvir isso, a dizer que há tantas coisas a acontecer, precisamente agora, e que muitas pessoas têm dificuldades na sua vida do dia-a-dia, focando-se em 24 x 7, nas notícias, no tempo, nos desportos, no entretimento, nos filmes e em coisas semelhantes, a pagar os impostos e estão tão stressados, apenas a manter a vida do dia a dia, que não têm necessariamente tempo, energia ou dinheiro para se devotar à exploração desta categoria de informação, e para ouvir falar de um novo sistema económico. As pessoas interrogam-se: Como é que isto pode acontecer num período de tempo tão curto? E se estamos a falar sobre um cenário de 2012, onde algo vai chegar ao fim, esse novo sistema substitui-o potencialmente, há um período de tempo mais alargado que se estende para lá de 2012? Como vê isso?
Steve
: Bem, 2012 é como se abríssemos uma porta e caminhássemos para fora, para o espaço. Não é o fim da vida nem o fim da experiência. Será o fim de certos sistemas que tivemos, que favoreceram umas pessoas e desfavoreceram outras. Mas é precisamente o princípio de uma nova era.
O programa da abundância que irá chegar, é apenas um programa temporário. Está elaborado apenas para permanecer até 21 de Dezembro de 2012 ou quando a mudança acontecer. Depois disso não iremos usar dinheiro. Temos de compreender que seremos pessoas muito expandidas depois dessa mudança. Os sentimentos que temos, os medos que temos, os pensamentos que temos, provavelmente não irão estar presentes. Não devemos considerar não cooperar depois desse dia. Irá ser uma resposta natural para nós, portanto não haverá necessidade de dinheiro naquilo a que algumas pessoas chamam de Idade Dourada, que irá acontecer depois de 21 de Dezembro de 2012.
Sei que as pessoas estão stressadas. Estamos a presenciar a queda de um sistema financeiro que prevaleceu durante milénios e favoreceu sempre os ricos e não os pobres. E, de facto, estamos a observar a queda de uma filosofia económica completa que, se lhe fosse permitido continuar na direcção em que ia, teria trazido bastante mais prejuízo às pessoas que estão em baixo.
Penso que as pessoas podem ver a classe média a encolher, a automatização acabou com bastantes empregos, não se fez uma provisão (acumulação, stock) para o povo. Quando as pessoas tentaram levar para diante sistemas como o Medicare universal que temos no Canadá, como sabe Geoff, e é um sistema maravilhoso. Porque é que alguém se iria opor a isso, eu não sei. Mas mesmo assim, nos Estados Unidos, secções inteiras da população estão a ser levadas a opor-se a isso.
O sistema Medicare é benéfico e a população dos Estados Unidos irá ser deixada sem isso. Muitas pessoas não o poderiam adquirir. Foi a direcção em que ia, em direcção ao prejuízo crescente das camadas mais baixas da escada económica. Tudo isso irá ser revertido. Por isso estamos a ver o fim de um sistema, o desabar de um sistema a ser seguido, simultaneamente pelo erguer de um sistema diferente. O sistema que está a desabar beneficia muito poucos. O sistema que está a surgir irá beneficiar cada um de nós.

Gostaria de dizer alguma coisa Geoff?
Geoff
: Aproveito este momento para dizer que estão a ouvir ET First Contact e que estamos a falar com Steve Beckow. Dentro em breve iremos abrir as linhas para receber as vossas chamadas telefónicas. Se estão a telefonar do Canada ou dos Estados Unidos o número é 1-888-815-9756. Se estão a falar da Europa e do estrangeiro é 001-888-815-9756 ou o código internacional para se ligarem a este número. Por isso, por favor, continue Steve.
Steve
: Bem, penso que a principal mensagem que gostaria de dar às pessoas ou deixar as pessoas com essa mensagem é que para gente decente, para as pessoas que gostam de pessoas e querem que o mundo resulte, para as pessoas que são compassivas e carinhosas, que não há nada a temer sobre esses acontecimentos. Sim, haverá algumas mudanças na Terra. Algumas dessas mudanças são causadas pelo complexo industrial/militar e por outros. Mas mesmo que não sejam, haverá alguns terramotos, alguns vulcões e apenas as pessoas que concordaram em participar neles por razões kármicas, serão provavelmente afectadas. Por isso, irá haver alguns acontecimentos que serão perturbadores.
Serão efectuados para libertar a negatividade do planeta, para que o planeta possa ascender. Além das mudanças da Terra e da queda da estrutura financeira desigual, os acontecimentos que iremos experimentar no próximo ano e meio serão maravilhosos.
E as pessoas não se terão de preocupar em fazer qualquer coisa para os desfrutar e participar neles, mas se quiserem alguns conselhos sobre o que poderão fazer que os poderá posicionar para esses tempos, então diria: Amor! Amor, Amor, Amor!
É o que as pessoas podem fazer, se estão à procura de algo para fazer. E se procuram algo que devem evitar, isso será o medo. Evitar ser apanhado pelas notícias que os controladores do planeta divulgam e que são criadas para instigar o medo. Estão a exagerar a radioactividade de Fukushima, e há exagero na situação financeira.
Aqui em Vancouver, caminho rua abaixo e recordo que estamos em recessão ou depressão, e isso não me parece. Mas sei que há muita gente magoada, mas as coisas vão se compor! As pessoas vão ficar entusiasmadas com o resultado e resumido, Geoff, essa seria a minha mensagem.
Geoff
: Então vamos a esses ouvintes que, neste momento, podem estar a experimentar esses momentos de medo. Podem estar a receber telefonemas dos cobradores de dívidas ou podem ter a sua casa prestes a ser vendida em hasta pública, ou talvez tenham um filho que sofre de

ADD

e a quem foi receitado o Ritalin pela escola, pelo médico ou quaisquer outros.
As pessoas estão a enfrentar um número destes desafios e mesmo assim, estamos aqui a dizer,"Permaneçam em Amor" e "sejam amor." Eu também estava assim, há muitos anos, a ouvir as pessoas a dizer certas coisas, quando há 10, 15, 20 anos comecei a jornada que as pessoas estão a começar a fazer agora. E eu dizia: "Estás doido! Como é que podes fazer essa mudança?" Você e eu sabemos a resposta, mas vou deixá-lo explicar isso aos ouvintes.
Steve
: Tem a certeza que não quer fazer o comentário? [ambos riem] Isso seria muito interessante!
Geoff
: Bem, todos sabemos que toda a mudança tem de começar do interior. E para que esta mudança comece, compreender como o nosso relacionamento com aquilo a que o meu trabalho chama "Vida," quando começamos a ligar-nos ao sentimento mais profundo ou ao conhecimento de que tudo é Um, que o que escolho fazer a alguém, neste momento do Agora, também estou a fazer a mim mesmo.
Por isso, neste reino do pensamento é do meu interesse fazer uma escolha de magoar alguém, quando sei que no fim sou eu que fico magoado? À medida que expandimos o nosso conhecimento e consciência sobre este assunto, começamos a fazer as nossas escolhas de uma maneira diferente e embora haja aquilo a que chamamos dor ou sofrimento envolvido nas escolhas, sabemos que ao fazer certas escolhas vem grande responsabilidade mas também um certo conhecimento de que a experiência está a contribuir para o nosso crescimento. Podemos saber apenas das experiências que somos aquilo que não somos. Por isso, no vosso modo de dizer, "Sejam amor," aprendemos mais sobre o que o amor é, ao ter a experiência do que o amor não é. Aprendemos mais sobre compaixão é, ao passar experiências do que a compaixão não é.
Por isso, irei oferecer aos ouvintes, nos seus momentos de experimentação e tribulação, dor e sofrimento, se essas forem as palavras que escolherem usar, usem-nas como uma oportunidade para crescer.
Se tudo viesse até vós precisamente da maneira como vocês queriam que isso fosse, não haveria nada para aprender, nada para experimentar; por essa razão, não haveria nenhuma maneira verdadeira de avançar.
É nestes momentos, que estamos precisamente a experimentar, que cada indivíduo tem a escolha de erguer-se para se ligar com as energias mais altas que se estão a manifestar agora. E realmente não importa que escolha acreditar nisso ou não. Algures, no seu interior, há uma sensação, que estou certo que muitos ouvintes querem dizer, "Desta vez alguma coisa parece ser diferente." Não concorda, Steve?
Steve
: Absolutamente! A respeito do que disse, gostaria de convidar os ouvintes a ver uma imagem da Escada da Consciência de Jacob, que os Muçulmanos chama de Escada para o Céu. Estamos todos a evoluir de regresso a Deus (Criador) e isto é precisamente uma das poucas cenas em todo o programa.
O problema em tentar responder à sua pergunta original num programa de rádio como este, Geoff, é que há, e não estamos cientes disso a nível de civilização, mas há leis universais naturais, que governam o nosso mundo. E não as conhecemos e, realmente, não nos alinhamos com essas leis muito bem.
Antes de poder responder à sua pergunta terei de discutir a lei do Livre Arbítrio. Você discutiu a Lei do Karma. A Lei da Atracção. Há muitas leis divinas que têm grande impacto na nossa situação, e ter-se-ia de discuti-las e não há tempo num programa como este. É por isso que digo que se os ouvintes procuram algo que possam praticar, então eu diria, sejam mais amorosos. Por outras palavras, ligarem-se cada vez com mais pessoas, uma vez que para onde vamos é para um nível de existência de unidade e não de separação.
Essa é a melhor prática e aquilo que não disse é que isso invoca as leis naturais de maneira que irá ultrapassar alguns dos factores que as pessoas estão a encontrar nas suas vidas. Mas de novo, para dizer porque é que isso é assim, teria de ir às leis naturais, para discutir isso, e penso que provavelmente tem de esperar até que, creio, o verdadeiro tempo em que as pessoas estejam fora dessas circunstâncias. Reconheço que é uma discussão importante. Apenas penso que, agora, não temos tempo para isso.
Geoff
: Não, talvez seja por isso que espero que sejam discussões que possa levar para o meu programa, quando começar, por isso, espero ajudar os indivíduos a ligar-se com o que está a acontecer nesta ocasião, num sentido muito mais lato do que apenas o Primeiro Contacto ou continuar com os sentimentos. Tive de sorrir quando falei na analogia da Escada para o Céu, o que me levou aos anos da faculdade e a pensar na canção de Led Zepplin, Starway to Heaven, por isso…
Geoff
: Isso faz parte da agenda elitista, você sabe: "Comprar a Escada para o Céu".
Steve
: Oh, Geoff, Geoff, vou mais longe que isso. Penso que foi Frank Avalon, que cantou Stairway to Heaven, nos anos cinquenta, por isso…
Steve
: Sim, na verdade, foi uma imagem duradoura porque é a imagem da evolução espiritual, que é o processo que sustenta a vida. Darwin compreendeu isso, parcialmente bem. Nós evoluímos fisicamente. Mas o nosso espírito também evolui, no decurso de muitas vidas.
Geoff
: Absolutamente. Certamente que através das décadas houve pequenas visões e visões profundas que chegaram na forma de música, cinema e literatura. No tempo em que fiz o meu mestrado não havia muita literatura. A ideia e os conceitos que estamos a discutir agora, estavam a expandir-se, mas em 2006, quando fiz o meu mestrado, 2005, havia informação suficiente para justificar a tese que eu defendi, mas agora há uma pletora de informação à disposição.
Apenas isso é um passo significativo, ou mesmo uma evolução da consciência neste ponto do tempo. Quero dizer que havia filmes como o ET. Havia os Encontros do Terceiro Grau. Havia programas de Televisão como o Star Trek (Caminho das Estrelas) e Stargate (Portal das Estrelas). Todos eles foram atribuídos a informação verdadeira, mas não podia ser apresentado da maneira que era percebido e a consciência ainda não estava pronta para isso. Agora parece que a consciência está preparada. Concorda, ou não concorda?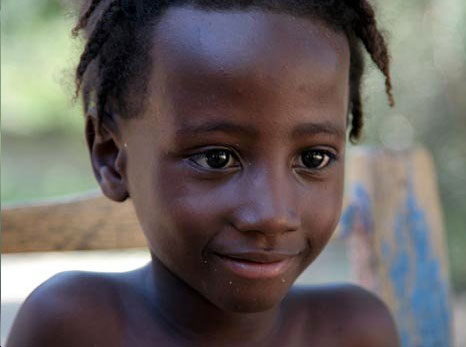 Steve
: Oh, concordo absolutamente.Vejo TV e, de tempos a tempos, vejo alguma evidência de alguma espécie de conversão da consciência que está a acontecer, mas não consigo exprimir por palavras. Digo para mim próprio: "Porque é que as pessoas têm tanta esperança, e são tão optimistas?" E os acontecimentos de que estamos a falar são a razão porque as pessoas parecem tão esperançadas, confiantes e optimistas. Elas são o subtexto. Ainda não estão a ser faladas de uma maneira comum, mas são a razão das pessoas dizerem "Vamos ter o planeta de volta, vamos fazer isto e vamos fazer aquilo". Elas são a razão, O Cenário de 2012 é a razão disso. É a base da esperança, precisamente agora.
Geoff
: Mmm, muito intrigante. Ok estamos a 15 minutos de terminar e estão a ouvir ET First Contact Radio. E os ouvintes estão convidados a telefonar e a fazer as perguntas, ou talvez, oferecer os sentimentos que tenham sobre o que está a acontecer. Assim, do Canadá e dos EUA marque 1-888-815-9756, e da Europa e restantes países liguem através do número internacional 001-888-815-9756.
É uma época fascinante. As pessoas sentem-se stressadas com tudo, tentando imaginar para onde vão, neste momento do Agora, e como começamos a ver as coisas entrar em colapso, se bem que a manifestar-se, algures dentro disto, encontramo-nos a nós e às nossas relações com a vida e como testemunhamos tudo o que está a acontecer à nossa volta, somos desafiados a recordar o quadro mais alargado de que fazemos parte, e estamos a ser requisitados para recordar que há algo maior de que todos somos uma parte e com o qual estamos ligados.
E como trabalhamos connosco para nos ligarmos a tudo o que estamos a experimentar, somos capazes de experimentar, somos capazes de encontrar um amor mais profundo e compaixão pela unidade da vida. Começamos a compreender que todos os líderes, todas as instituições que contribuíram para o que estamos agora a experimentar, até certo ponto escolhemos participar nisso e criá-lo. Por isso, ao contrário de muitas fontes que escolhem expor a verdade mas que se focam no aspecto negativo, nós estamos a comunicar a mensagem, e penso que vai concordar comigo, Steve, que queremos afastar-nos da ideia de vingança…
Geoff: Ou vingança. Queremos manter-nos focados no quadro mais alargado enquanto este sistema entra em colapso. Queremos que as pessoas influentes se afastem das suas posições de poder, mas não os queremos ver necessariamente castigados ou prejudicados de qualquer maneira. Steve?
Steve
: Bem, também não há necessidade de fazer isso. Mas digo de novo, Geoff, há tão pouco tempo para desenvolver estes pensamentos. As consequências do seu comportamento podem ser entregues à justiça divina. Infelizmente, as pessoas não estão muito familiarizadas com a maneira que a justiça divina funciona, mas posso dizer, que a justiça divina irá ver as necessidades deles. Irá chamar o comportamento deles à sua atenção e tudo isso será processado com compaixão, se bem que integralmente. Por isso, não temos necessidade de ser vingativos com o lado das trevas do complexo militar/industrial e com o governo secreto e tudo isso. Vai ser tudo tratado.
Mas, tal como as instituições sociais que promovem a separação, a divisão, a competição e o resto, porque estão a cair, também a divisão, a separação e a vingança e tudo o resto deles recai sobre nós. Agora é uma época de conclusão kármica. Uma série de situações estão a chegar até nós para completar o nosso karma desta época. Por isso, se pudermos permitir que esse processo aconteça também dentro de nós, sabendo que dentro em breve tudo estará acabado, e o que irá seguir-se compensa-nos de longe do que está a acontecer agora. Pode tornar tudo muito mais fácil.
Geoff
: Certamente que sim … a maioria dos ouvintes, tenho a certeza, tem a ideia daquilo que o conceito de karma abrange. Para os novos ouvintes que estão a prestar atenção: tenho uma analogia que, até certo ponto, pode ajudar. Quando falo de consciência humana, chamo a isso a Teoria das Pipocas. Não sei se é, ou não é, um fan de pipocas, Steve.
Geoff
: Claro que quando fazemos pipocas, começamos com uma panela. Pomos um pouco de óleo na panela. Pomos a panela ao fogo e aquecemos o óleo. Nesse momento do tempo, tudo está igual. Todas as situações são iguais.
E parece que da auto estrada, Maarten juntou-se a nós, de novo.
Maarten
: Encontrei uma ligação da Internet! Olá, Geoffrey. Olá, Steve.
Maarten
: Ficamos desligados!
Steve
: Sim, mas nós continuamos, não se preocupe.
Maarten
: Encontramos um McDonald's algures. Foi mesmo uma aventura.
Steve
: Então tendes um Wi-Fi (internet móvel, tipo Kanguru), não tendes?
Maarten
: Agora tenho um Wi-Fi, o outro estava desligado.
Steve
: Isto é espantoso. Estais aí na Alemanha, nós estamos em todo o mundo e estamos a ter uma conversa. Isto é incrível, Maarten.
Steve
: Viram alguns Ovnis?
Maarten
: Até agora só vi o céu azul com o sol a recolher-se, e estivemos desligados num certo lugar, mas agora estamos outra vez ligados.
Geoff
: Bem, isso foi inesperado, mas estou contente por ter ficado aqui.
Estivemos a resumir uma série de sentimentos e eu estava precisamente a explicar a minha Teoria das Pipocas. Para compreenderem algumas das mudanças que estão a acontecer agora. E estava a falar em por óleo numa panela, por a panela ao fogo, aquecer o óleo e até esse momento, tudo era igual.
Quando pões todos os grãos de milho de fazer pipocas no óleo, cada grão tem o potencial de eclodir com uma nova forma, no seu corpo de luz, por assim dizer. Por isso, nesse momento do tempo, todos os grãos de milho estão a aquecer e estão a experimentar as mesmas condições. De repente, um estoura. Depois outro, e mais outro, e depois, até certo ponto as condições são tais que o estourar torna-se geral, parece que tudo enlouqueceu. É estourar, estourar e estourar e, a partir de certo momento, o estourar começa e esmorecer. Por isso, até certo ponto, uma transformação ou uma mudança aconteceu. Por isso, você tira as pipocas do fogão e deita-as numa bacia. E quando olha para o fundo da panela, invariavelmente vai ver que, embora as condições tenham sido iguais para todos os grãos, alguns escolheram não estourar, por qualquer razão.


Maarten
: Certo. É uma metáfora muito importante a que estás a usar, e em que ponto do processo pensas que estamos agora?
Geoff
: Uauu, diria que ainda estamos…. bem, Se fragmentar o processo em quatro, o estourar está justamente a começar agora. Tivemos alguns episódios durante os últimos 40, 50 anos, mas agora estamos a chegar ao ponto em que o estourar está a tornar-se mais rápido.
Mas com a informação sobre o tempo que ainda temos, estão-me a dizer que temos a Mimi na linha 2, a falar da Florida do Sul, creio, Mimi.
Maarten
: Olá, Mimi, bem vinda ao programa.
E estou contente por estares de volta, Maarten. Perdemos-te durante algum tempo, mas estes cavalheiros portaram-se muito bem durante a tua ausência. Estou contente por o Wi-FI estar a trabalhar de novo.
Maarten
: Sim, encontramos outro.
Mimi
: É espantoso como é que eu estou aqui no sul da Florida, vocês estão na auto estrada, Steve está em Vancouver e alguém está em LA, como ouvi. Espantoso!
Steve
: Geoff está na Costa Rica.
Mimi
: Sim, e é um prazer estar a falar consigo, Steve.
Olá!
Mimi
: Você e eu conversamos via email anteriormente, e para todos os outros aí: O site do Steve é um grande veículo para que algumas grãos de pipocas rebentem completamente. Descobri o site dele, talvez há quatro meses, e através da leitura diária do seu site, isso fez com que um grão de pipoca estourasse! Sinto que estou completamente iluminada agora …
Mimi
: E partilhei isso com a minha Mãe e o meu Pai, que eram muito convencionais, tal como os Protestantes, como sabeis. São muito religiosos e cristãos, mas mostrei-lhes o site de Steve e os olhos deles também se abriram. E quero partilhar com todos que o site de Steve vale a pena ser visitado. O endereço é
www.stevebeckow.com
.
Maarten
: Bem, concordo plenamente consigo, e sinto-me elevado quando leio o site de Steve. E, Steve, os artigos que publica são excelentes. E também, como mencionei anteriormente e pessoalmente a si, durante a nossa conversa, a maneira como analisa e faz a reflexão sobre as mensagens de SaLuSa, é maravilhosa.
É excelente.
Mimi
: E gostaria de acrescentar mais alguma coisa.
Cresci tanto desde que descobri o seu site, Steve, mas estou a ter um problema para não ficar zangada com os Illuminati e a cabala das trevas, e todas as coisas horríveis e horrendas que eles planearam para nós. Matar três quartos da população do planeta e colocar-nos nos campos FEMA. E eles usam o HAARP e causam devastação e catástrofes maciças …
Mimi
: … e compreendo que a nossa família galáctica está a melhorar e a impedir as suas acções, mas como é que posso lidar com o desgosto e o desdém que tenho por essas pessoas malvadas que estão a tentar destruir-nos? Como é que posso responder a isso com a minha alma?
Steve
: Isso é uma excelente pergunta, Mimi. Uma vez que conhece o site, se for à parte de baixo, à coluna da direita à secção "Preparar-se para a Ascensão", verá imensos artigos sobre isso.
Mas muito rapidamente: a situação é que isso é o seu assunto inacabado. A profundidade da sua reacção em face das trevas reflecte os nossos assuntos passados e inacabados, e é isso que temos de resolver.
E os artigos nessa secção denominada 'Preparando-se para a Ascensão' são todos sobre isso. Também muitas mensagens canalizadas do ano passado e provavelmente mais, têm estado a dizer o mesmo: completem os vossos assuntos inacabados.
Saliento um método aí que se denomina "Processo de Limpeza da Perturbação" que permite que a pessoa lide com esses sentimentos. Não sei se você notou, todas as vezes que tenho um conflito com um trabalhador da Luz ou com qualquer outra pessoa, alguém a introduzir-se no site, também publico um artigo que fala sobre a maneira que limpei essa irritação.

Certo?
Mimi
: Ok.
Há uma grande quantidade de informação no seu site que leva muito, muito tempo para ser lida por uma pessoa que trabalha e que tem outras tarefas diárias para fazer. Mas eu irei ler. OK, onde é que isso está mencionado no seu site, Steve?
Steve
: Chama-se "Preparando-se para a Ascensão". Irei publicar um artigo que irá dar acesso a todos os artigos sobre essa matéria. Mas o ponto é que, há um processo pelo qual podemos chegar a todos os assuntos não acabados, ou velhos sentimentos, a nossa bagagem velha. E uma vez que isso esteja limpo, uma vez que você tenha completado todos os incidentes arcaicos da sua vida, então esses sentimentos de querer linchar as trevas, não ….
Mimi
: Sim, esses sentimentos são horríveis, e estão a arruinar o meu processo de iluminação e quero encontrar uma maneira de lidar com isso, ultrapassá-los, enviar Amor e Luz, mesmo se eles nos quiserem matar.
Você sabe isso.
Steve
: Sim, irei publicar um artigo (
an article
) sobre isso.
Ou hoje ou talvez amanhã. Ok?
Maarten
: Iremos procurá-lo para o ler.
Steve
: Obrigado, Mimi. Muito obrigado. Espero estar em contacto.
Mimi
: Muito obrigado, Steve, e Deus vos abençoe a todos e continuem este excelente trabalho. Muito Amor e Luz.
Geoff
: Bênçãos para si, Mimi,e obrigada pela sua amabilidade.
Mimi
: Ok, obrigada e adeus.
Maarten
: Bem, e agora quero terminar com um pequeno texto que o meu amigo Sybrenjo escreveu enquanto eu estava a conduzir. Ele escreveu-o no portátil, e é um texto curto. Primeiro de tudo quero agradecer a Steve, e agradecer a Geoff por me ter ajudado no programa enquanto estive offline. Foi uma grande honra e irei fazer o download mais tarde da BBS e escutá-lo.
Para muitas pessoas uma conversa sobre coisas ocultas é um assunto proibido. É visto como sinistro e escuro e algo muito poderoso. O Cenário de 2012 está em pleno andamento, a todo o vapor, e estão a acontecer uma série de mudanças.
Um pequeno exemplo: No Mar das Caraíbas, foram localizados dois furacões com um diâmetro de 500 km. Outro exemplo: uma das faixas de Júpiter desapareceu em 2010 e voltou de novo na primavera de 2011. Tudo isto são coisas que mereciam ser noticiadas, mas não são referidas na comunicação social.
Porquê?


E agora que falamos de um planeta, há outros planetas como Maldek ou Pax, que explodiram há muito tempo e que agora estão restaurados ao seu estado original. Os fragmentos são conhecidos como o Cinto de Asteróides, situado entre Marte e Júpiter. E depois o 12º planeta, chamado Niburu, que demora 3,600 anos a fazer uma rotação à volta do Sol e Sirius, que provavelmente volta para o nosso sistema solar em 2012. E há todas as condições extremas de tempo atmosférico e um aumento do poder dos terramotos que estão a acontecer, nesta ocasião.
Isso tem a ver com o nosso sistema solar que está quase no Equador Galáctico. O ponto alto desse acontecimento irá acontecer em 2012 e a Humanidade vai ascender à 5ª Dimensão e para lá dela.
Isto foi escrito pelo meu amigo, Sybrenjo Roemer, e pensei que merecia ser lido aos ouvintes, e antes de acabarmos, gostaria de pedir a Steve para comentar.
Steve
: Sim, em 2012, aproximamo-nos do Equador Galáctico e essa energia adicionada à energia que vem do Cinto de Fotões, de vários seres e de várias civilizações, é o que está a fazer com que o processo da Ascensão aconteça. Penso que foi muito bem colocado, Maarten, e agradeço ao seu amigo por ter escrito isso.
Maarten
: Agradeço ao meu amigo Sybrenjo. Bem, queridos ouvintes, a hora passou muito rapidamente e agradeço-lhe, Steve, pelo seu site e pelo trabalho que faz, que é maravilhoso. É do agrado de tantas pessoas. E obrigado, Geoffrey, por me ter ajudado quando estava fora da área. E talvez, daqui a uns meses, quando tiverem acontecido coisas belas, talvez depois da Divulgação, possamos fazer um programa sobre a Divulgação e sobre todos os maravilhosos trabalhadores da Luz que estão ligados à BBS Radio.
Steve
: Obrigado pelo programa da Rádio, Maarten. Foi uma experiência maravilhosa.
Maarten
: Obrigado por terem estado aqui, Steve e Geoff, e namasté.
Steve
: Namasté. Adeus por agora.
Tradução: Maria Luisa de Vasconcellos